We studied employer behaviour on the Oliv platform and learned that a candidate profile with a video CV is 9 times more likely to be seen than without.
So you're 9 times more likely to get noticed with a video CV.
That's big.
And to help you get started we asked a few thousand of you:
I don't know where to start
What a coincidence, we just happened to release a super comprehensive guide on how to make a great video CV.
Privacy – I don't know who sees my video
On the Oliv platform, your videos are private to the Oliv team and hiring managers of our registered employers and are not open to the public view. If you have an exceptional video CV (why wouldn't you with this sweet, sweet guide) and we'd love to share it, we always get your permission first. No hard feelings if you're not feeling it.
I'm shy
So shy you're going to risk launching your career? Yeah, thought so. But seriously, loosen those nerves, video CVs are really fun to make and employers are just people (with sharp teeth).
I can't make a professional video CV
You don't need one. Well, that one was easy.
I don't see any value in it
Dude, c'mon, 9 times more likely to be seen.
How to make a great video CV
It's important to note a video CV is not about replacing your written CV, it's about complementing it and giving hiring managers a glimpse of your personality and communication skills.
Here's step-by-step guide to making your Video CV to help you get more attention from employers.
Prepare your script
A video CV brings out the best of your personality, so think about it as a performance and prepare a script.
Just as there are guidelines for CV writing, here are the basics you should be prepared to talk about in your video CV. The order is completely up to you—let your creativity shine. (N.B. Below is my short sample script I prepared before shooting, you may also find others samples in "My dashboard" once you log on to Oliv)
We haven't created a template for the script because we really want to encourage your own voice, however there's no harm in guidelines:
Must-haves
A simple introduction — your name, where you're from, your education
What you're currently doing — "I'm completing my final semester for my undergraduate degree," or "I am currently interning in the media field and seeking full-time position", etc.
What you've accomplished in the past — What are your top 2-3 achievements? What are you most proud of?
Where you're headed or hope to head in the near future — show your passion for the field you're delving into, mention any inspirational people you follow
Additional info worth thinking about
What makes you unique? Mention any quirks or show them off
How would you add value to the industry you'd like to be part of?
Work on your image
So you're all set with some seriously good content, now it's time to show off your presentation skills.
What to wear
Reflect the type of company and industry's culture you want to belong to in your demeanor. When in doubt or if you're making a general video CV, wear something you'd wear to a job interview, something business-casual.
How to perform:
Practice, Practice, Practice. Believe me, going over your talking points a few times makes a huge difference.
You don't want to be looking down and reading off a paper or your smart phone. You also don't want to memorise it word-to-word and recite it. Imagine you're introducing yourself at a networker: be confident, smile and convince them you're the one they want to work with.
How to set up
Shoot during the day under natural sunlight. You'll look better under natural light, trust me.
If you're using your phone or an iPad, make sure to rotate it to horizontal position so it gets recorded in proper wide-screen format.
Make sure the camera is eye level when you're shooting. You can do this by adjusting your tripod. Don't have a tripod? Get creative! Stack some books and have something your phone or iPad can lean on. Life hacks, they call it.
Some possible set-ups:
Mobile phone à la selfie, Camera and tripod (or good friend), Webcam
Hit record
If your equipment is ready and you're feeling your very best, then there's not much more left than—action!
Audio quality is very, very important. Make sure the device is close to your mouth. Ensuring the sound quality is good also means making sure there is silence "on set".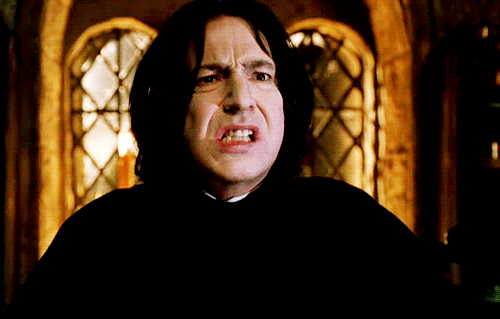 Once you hit record, relax. Keep the camera rolling—you can always edit it down to 30-60 seconds later.
Have fun, smile, and be your best, most energetic self! Keep recording till it feels right.
Edit the video
The editing stage is not about using special effects or finding the "top 100" hit to add as a soundtrack to your video.
Editing is about boiling down the content you have to tell your personal story in a succinct, engaging way.
If you're shooting on an Apple device you can use iMovie to edit, like I did. This app is super easy to use and its features come intuitively even to first-time editors.
You can "create a new project" then add your video and audio content. I suggest to "Favourite" the clips you want to use in your video and drag them into your timeline.
A great feature in the iMovie app is that you can record audio directly onto the video that you've uploaded— in the event that the quality wasn't great the first time around.
For Android users or if you're looking for other options, you might want to consider Magisto.
If your content is on point and doesn't need much editing, bringing together your clips with the Magisto app directly on your phone gives you great options for filters and soundtracks. Keep it simple and straightforward, only making enhancements to amplify, not distort, the content.
Your final video should be saved in a .mov, .mpeg4, .avi, .wmv, ,mpegps, .mp4, or .webm format in order to be uploaded to our site. Also keep the file size under 100 MB. If you're having trouble keeping it under 100 MB, check out ClipChamp.
Upload your video
Don't already have an account on Oliv? You can sign up for free.
It's now time to give your profile a boost with your spectacular new video CV.
Here's how:
1. Log onto oliv.com
2. Click on "Complete Profile". You will be welcomed with a personalized page
3. Scroll down and click on Upload or Drag and Drop your video into the designated space.
4. Pat yourself on the back for making your first Video CV and let the jobs roll in.
Our favourite Video CVs for inspiration
Look at these beautiful faces.
We're always open to feedback and would love your thoughts on how we can improve the process or add more documentation.